Capturing Artificial Intelligence Startup Wave
By Falak Jan and Naveed Hamid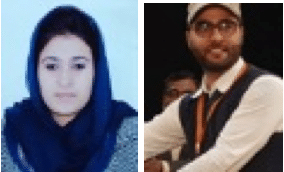 The influence of Artificial Intelligence (AI) on every sector, virtually, cannot be overlooked, from the automation of simple and repetitive tasks to the performance of particular and highly complex functions that are hard or even impossible for humans to accomplish. The advantages of AI as a crisis management mechanism have been shown by different countries during the pandemic. Some of the nations were able to recognize trends from big data with the aid of AI supporting their health systems and monitoring the spread. A clear example of the success of Artificial Intelligence in China is how it helped speed up the diagnosis of large numbers of patients with the novel Coronavirus in radiology technology. Other nations integrated different skills to enhance the established capacity of Artificial Intelligence to combat COVID-19. In order to save lives and minimize human exposure to the COVID19 outbreak, the current global situation is driving the production of robots and the improvement of AI. It could lead to a new age of human-robotic helpers. Robots are used by a hotel in China to deliver food to people put under quarantine. A fleet of robots is being prepared in Spain to assist with coronavirus testing in the region. Not only does the interest in AI increase in replacing individuals, but also in helping them in their daily work. The majority of workers in the workplace will work from home. This "pushed" digitisation of the workplace is likely to introduce a new trend with new needs in Work from Home culture. It is very clear that the coronavirus, from its core technologies to its applications, has driven and will continue to push for the advancement as well as further progress of AI & Automation. Globally, COVID19 has undeniably altered billions of lives. Although many long for a "return to normal," many facets of the community will never quite return to the state things were and the economic environment has been permanently altered by the shock. Once a vaccine is widely accessible and distributed, societies, schools, companies and global infrastructure will also have to adapt to a post-COVID environment.
Opportunities and Scope of AI Startups in different sectors
In the majority of the industrial sectors, the uncertainties caused by COVID19 have created great havoc. Across the technology market, there are marginally more positive effects than negative ones. The pandemic has created a stage to prove its worth for new-age technologies such as data-driven technologies and Artificial Intelligence. We are most likely to see an upsurge in the requirements of AI skills because of the growing acceptance of AI across different industries. In combating COVID19, BigTech has already shown how beneficial AI can be. For example, to recognize vulnerable populations and serve as an "early warning" system for potential outbreaks, Amazon.com Inc. collaborated with researchers. BlueDot, a startup client of Amazon Web Services, used machine learning to sift through vast quantities of online data and forecast the spread of the virus in COVID hit countries.
Market behaviour has also been influenced by pandemic lockdowns in ways that will spur the development and growth of Artificial Intelligence Startups. The rising e-commerce sector: as customers purchase more online to escape the risk factors of shopping in shops, more information on tastes and shopping patterns is given to sellers. Startups that allow customers to shop, study, work and connect have almost unexpectedly skyrocketed to mass acceptance as the world adapts to new ways of life so to connect the customer with the market via AI models.
Roadmap towards the New Normal
The loss of human lives is just the tip of the iceberg to state, what remains are the dangerous ashes of today's scenario. Inside the startup and MSME environments, the most damaging aftershocks will be felt. These rely on a constant flow of capital and investments that have come to a complete standstill due to the pandemic. Since most startup leaders and entrepreneurs are looking for exit strategies to prevent losses, some of us have already given up on the threat. It may take ages to further substantiate aspiring workers, projects and thoughts that were to bloom into reality. Times are difficult and only the tougher ones will be able to survive. Looking at all this from a vantage point, a variety of companies still seem to be benefiting from all this. Since this is not a meltdown driven by the economy, it is a disaster that did not devastate the infrastructure at hand; it just put it all to a standstill. In the midst of all this, few businesses seem to be making the most of the recent turn of events. Although it is a war for survival for some of us, there are a few who have taken this opportunity to make this state a fortune.
There is a huge behavioural shift perceivable among customers, courtesy of the new norms directed by government bodies around the globe. The new standard might not be as bad as we presume it is, from online shopping to social distance and less likely a need to drive to congested high-density areas. The new normal will usher in new prospects for some of these industries. A whole new industry that had previously been untouched is now up for grabs to enter the AI startup market.
To work on with the innovative, Machine Learning and Artificial Intelligence startups are easily the most common. For several startups, Cloud Computing is vital to the underlying enterprise, looking to facilitate anything from virtual learning to telemedicine to food delivery. This implies that crisis times are not only a challenge, but can provide entrepreneurs with new opportunities, as startups can help tackle the constraints posed by challenging health or economic conditions and adapt to changing needs and requirements.
ENCASHING THE UNTAPPED/HIDDEN TREASURE:
AI Educational Startups
When schools and educational institutions are not permitted to operate, online schooling, tutoring, workshops, webinars, web courses, etc. have become the requirement of the hour. Irreplaceable, the online education market is experiencing a sudden boom and individuals from all walks of life, from each of the COVID19 impacted nations, are searching for traditional teaching and learning alternatives. People are reluctant to send their children to locations where it is difficult to practice social distancing. Even, for the duration before we have a permanent cure for the COVID19 pandemic, it is easy, holistic and more sustainable.
AI Health & Wellness Startups
More healthcare organisations have been influenced by COVID19 to implement the concept of intelligent data as a platform for migrating to digital health. Several businesses are collaborating with startups who have the means to offer technology-enhanced solutions either by enabling these startups to connect to their networks or by forming a partnership type of customer-vendor. The solutions are not limited to finding issues and offering remedies but must expand to presenting technologies that allow the organisation to enhance its patient records, manage aggregated and distributed data more effectively, and handle a greater amount of information gathered from different sources.
AI Agricultural Startups
India is largely referred to as an agrarian economy, providing a means of livelihood for about 50% of the Indian population. The coronavirus-led lockdown, however, struck the farming community and adversely affected their livelihood because of the constraints placed on transport and logistics, the supply chain, and the closing of local markets.
Even after the announcement of lockdown, the movement of agricultural machinery, the scarcity of critical agrochemicals and other impediments to the entire supply process have been restricted. But the alternative for farmers to trade online has led to massive growth in agricultural start-ups. These start-ups are creating platforms that allow farmers to choose their market at better prices and sell their goods. In order to maintain the sector functional, these agritech startups bring creativity with the integration of emerging technologies such as the Internet of Things (IoT), artificial intelligence (AI), data analytics, and remote sensing, start-ups are providing quick solutions to streamline supply processes and help farmers produce more efficiently.
More productive ways of growing, tracking, and selling crops were offered by the implementation of artificial intelligence and IoT in agriculture during the pandemic. It also introduced a new world of farming to support the life of a farmer.
Agritech startups have developed precision-based sowing techniques because farmers have to meet a huge demand. AI-based applications are available and need of an hour to forecast weather conditions and to assess the best time to accurately sow seeds, to ensure better growth and to reduce waste. The IoT-enabled self-reliant apps leverage sensors that track the crop and soil health.
Some of the new AI start-ups in Agriculture:
Soil and Crops Health Monitoring
Precision Farming with Predictive Analytics
Automated Irrigation Systems
Autonomous GPS guided harvesting systems.
Automated Pest and Weed Control
Species Recognition, etc.
Predictive Agricultural Analytics
Supply Chain Efficiencies
Agricultural Product Grading
Credit Risk Management
Agri-Mapping
Disease outbreaks prediction in Veterinary Sciences
AI radiograph
Artificial Intelligence is also increasing in other sectors such as biotech, fintech, online gaming, e-commerce, among others, although these developments have taken place in the start-up ecosystem.
Case Study for boosting the level of interest among young AI Entrepreneurs
With the advancement of AI & its various implementations in education, the academic world has really become more easy and customized. Today, as long as students have computers and internet access, they do not need to attend physical classes to learn. The new way of studying and educating students is entirely different from what it was a few years ago. The automation of administrative tasks has also been facilitated by AI-enabled technologies, enabling organizations to minimize the time needed to complete the complex task and day-to-day processes. Not unexpectedly, all the traditional ways of doing things will soon become a thing of the past in the academic world.
Teachers also spend a considerable amount of time in the academic environment on marking examinations, reviewing assignments, and presenting their students with answers. While AI might never really be able to replace human grading, it's getting very close. It's now possible for teachers to automate grading. AI-powered technologies can evaluate the awareness of students, analyses their responses, provide helpful feedback and assist teachers to develop customized training plans for students who can struggle with the subject. Although machines can already evaluate multiple-choice assessments, they are very close to being able to evaluate students' writing as well.
These technologies have changed the landscape of education sector over the years, which paved the way for the edtech industry. According to estimates, the demand in India's edtech online market is expected to grow to $1.96 billion in 2021. The advancement of technology in this industry is, however, the major element responsible for this development. Edtech is projected to play a significant role in revolutionizing the education sector by tackling new challenges.
Noida-based edtech startup Gradeup has worked with artificial intelligence (AI) and machine learning (ML) with such a vision to provide a robust examination preparation platform that offers live online courses from some of the best faculties in India.
Established in 2013 by Sanjeev Kumar, Shobhit Bhatnagar and Vibhu Bhushan, Gradeup is an online competitive exam preparation platform with a large user base of over 20 million candidates for the exam. Over the last four years, Gradeup has managed to raise $10 million, which has invested in and acquired other popular firms, including Gaana, Delhivery, and MX players.
This platform works to create ML models to read complex image math equations and to use Natural Language Processing (NLP) to help search for equations. In order to improve spam detection in group posts and searches, they have also improved their AI algorithms. The precision of their model currently stands at about 83 percent. In addition, the founders are in the process of developing AI systems from which they can detect the consistency and effectiveness of live classes.
To address a few big issues, Gradeup has been applying AI and ML techniques.
Helping students sustain longer periods of learning- An AI system has been designed that recommends students to review a topic after x number of days, based on their precision, last attempts, topic level of complexity, and other factors.
Analyzing search issue pictures- Gradeup's Machine Learning Algorithms are used to detect if equations, histograms, diagrams and other items are included in a query. Based on that, to find an answer to the problem, they run various OCRS and search Algorithms.
Spam Filtering- Gradeup has deployed ML models that can detect whether an image or text contains spam or other irrelevant content to create a check on the quality of content generated by users and stop the user from continuing.
Conclusion
Jammu and Kashmir UT has the potential to match other states in AI capabilities due to the degree of innovation that occurs and the accessibility to large datasets. However, there needs to be a wide prioritisation to upskill the younger generation in this space and encourage governing bodies to push an AI-first agenda in a strategic manner. AI has quickly become a focus here in India, with the number of AI startups and private investments growing rapidly.
The government should try to accelerate the application of AI in both agricultural and other sectors so to make a way and space for young budding entrepreneurs to catch the market for making their livelihood and upskill others for bringing an ecosystem of entrepreneurship.
Authors work at Innovation & Entrepreneurship Cell and AI Cell of SKUAST-Kashmir. You can reach them at [email protected] 
Chemical Pesticides and Environment Sustainability
Need for alternative pest control methods, organic farming
Raheeba Tun Nisa
Chemical pesticides are frequently used to protect plants, animals, livestock, and crops from pests and diseases. In India, estimated annual production losses due to pests are as high as US$ 36 billion. The use of pesticides has significantly increased and improved global food production.
Pesticides are used by farmers, consumers, and businesses to stop the spread of disease and crop destruction. In order to safeguard the world's food supply, pesticides assist the agricultural community in managing exotic weeds, diseases, and insects.
All types of pesticides used in the country, including those imported from other nations, are governed by the Environmental Protection Agency (EPA) of the United States. When seeking to market their products, pesticide manufacturers must comply with extremely strict regulations set forth by the EPA. The amount of pesticide residue reported on food products ingested by humans or animals, such as livestock feed, is regulated by the EPA.
However, there is still a flaw in the system that causes environmental chaos, and we are unable to stop the devastation of our ecosystem.
Impact of pesticides on environment and SDG goals
Pesticides however might have a negative effect on both aquatic and terrestrial species. Their extended and repeated use causes bioaccumulation. It is possible for pesticides to spread from the application site to distant surroundings and non-target creatures. Even at low concentrations, water contaminated with pesticides poses a major threat to the environment. Pesticide residues can reach humans through contaminated food and water, non-target drift, or application.
Exposure to pesticides can have a variety of negative neurological health impacts, including impaired coordination, memory, and vision. The immune system is also harmed by prolonged pesticide exposure. An increase in neurological conditions, including brain tumours, has been attributed to excessive pesticide use in Kashmir.
Different soil microorganisms are necessary for various plant functions yet using pesticides may limit the soil microflora. We know a lot of beneficial microorganisms are present on the plant surface (Phyllosphere) as well as in the root zone (rhizosphere), indiscriminate use of pesticide drastically decrease their population.
Numerous herbicides have been shown to be harmful to mycorrhizal fungi, increase plant susceptibility to diseases, impair seed quality, and have indirect effects on bird populations. SDG target by 2020 is to minimize the negative effects on human health and the environment by achieving the environmentally sound management of chemicals and their wastes throughout their life cycles, in compliance with accepted international frameworks, and greatly reducing their release to air, water, and soil.
Pesticides must be used in accordance with the standards established by national and international law, with better safety precautions and less harmful formulations. Farmers should be made aware of the need to avoid using harmful pesticides.
Strategies to minimize the usage of chemicals
In the future, it will be possible to combine the use of chemical pesticides with natural remedies to eradicate pests and insects in a more long-lasting manner. The best alternatives to pesticides are agronomical approaches, biological control, organic farming, integrated pest management, and the use of resistant varieties.
Current disease management approaches rely primarily on synthetic pesticides, but growing awareness of these chemicals' detrimental effects on the environment and human health has prompted us to seek out more effective, less or non-toxic alternatives.
One such alternative is biological control of plant diseases that could be a viable alternative to expensive chemical fungitoxicants, which not only harm the environment but also allow for the development of resistant pathogenic strains. The biocontrol agents either soil-derived or epiphytes or endophytes (bioagents acquired from phyllosphere) are having the innate potential of suppressing the diseases.
It may be effective to use endophytes and epiphytes that are strongly antagonistic to this pathogen to tackle the disease. In the future, biological control on aerial plant surfaces will be successful not only because of its efficiency but also because of its low cost compared to traditional pesticides and the absence of harmful side effects from the organisms used, such as mammalian toxicity.
Other advantages of biological control over chemical control might include the less long-term environmental impact from the use of persistent pesticides and the lack of chemical residues on edible components of the crop. Several commercial microorganism-based products have been created and are beginning to gain popularity in the market. However, due to biocontrol action's diversity and inconsistency, large-scale usage is still limited. In some circumstances, this might be due to the biocontrol agents' susceptibility to environmental impacts.
There are several ways to overcome biocontrol limitations and increase its performance. One such way is a combination of biocontrol agents with fungicides. Compatibility of any bioagent with fungicides is a key to developing an efficient disease management module vis-à-vis disease control, resistance management, environmental safety and economy.
Need to boost and promote natural farming startups
From 2010-2011, the organic market in India witnessed considerable growth. According to a TechSci Research report, 'India Organic Food Market By Product Type, Competition Forecast and Opportunities, 2011 – 2021', India's organic food market is estimated to grow at a CAGR of over 25% during 2016-2021. With the rising environmental and health problems, more and more people are becoming cautious of the harmful effects of pesticides, synthetic fertilizers and other artificial chemicals used for food production. There is growing consensus among people about the benefits of using Organic products. This unique rise in demand has resulted in creating an opportunity for many to come up with great and novel ideas in the shape of startups with unique business models, aimed at solving this modern-day crisis.
The authors are associated with SKUAST-K, Shalimar 
Let's Revive the Organic way of Healing 
The Himalayas are identified as one of the global biodiversity hotspots, with high species richness due to ecological, phytogeographic, and evolutionary factors. There are around 18,440 plant species (25.3 % of which are indigenous), 1748 medicinal plant species, and 675 wild edible species. For populations living in mountainous locations, collecting and, more lately, marketing MAPs has offered a significant source of income. The long-term viability of such plants is inextricably linked to future Himalayan potential. Plants are still used for primary healthcare in many cultures around the world, and medicinal herbs have long been used in traditional healthcare systems. With recent developments in plant sciences, the usage of plant-based health products has increased dramatically in both developing and industrialized countries. Around the world, 70–80% of people use medicinal plants as their primary health care. The demand for medical plant-based raw materials is increasing at a pace of 15 to 25% per year and is expected to exceed $5 trillion by 2050. The medicinal plant trade in India is estimated to be worth around $1 billion per year. The World Health Organization tried to identify all medical plants used worldwide and identified over 20,000 species. Kashmir Himalayas has a diverse range of medicinal plants due to topographical diversity.
JAMMU & KASHMIR AS HERBAL DRUG STORE
Jammu and Kashmir (J&K), an Indian Himalayan state, is rich in biodiversity with a rich medicinal flora. The Kashmir valley referred to as Terrestrial Paradise has abundant biodiversity that adorns Kashmir's beauty. The region is endowed with a rich diversity of medicinal plants due to its phyto-geographical location within the North-Western Himalayas. The scientific documentation of medicinal flora diversity, distribution, and traditional usage could be crucial in the conservation and long-term utilization of these valuable plant resources in this Himalayan state. Some of the medicinal plants that are widely found in Jammu and Kashmir include Aconitum heterophyllum, Berberis aristata, Artemesia absinthium, Atropa acuminata, Trillium govanianum, Saussurea costus, Picrorhiza kurroa,  Withania somnifera, Acorus calamus; among the most significant aromatic herbs are Levandula officinalis, Rosmarinus officinalis, Organium vulgare, Podophyllum hexandrum, Hippophae rhamnoides, Dactylorhiza hatagirea, and Arnebia benthamii. Medicinal and aromatic plants (MAP) conservation and production are becoming increasingly important. In India, MAPs are collected/cultivated in a variety of climate and soil conditions, ranging from the seacoast to the high Himalayas. The preservation and development of medicinal and aromatic plants is a top priority in Jammu, Kashmir, and Ladakh, which represent temperate, alpine, and cold dry region zones.The medicinal plant market is still developing and is largely unregulated. Local residents in the region collect and trade medicinal herbs in order to meet their basic requirements for livelihood. According to local medicinal plant collectors and traders, demand for particular species such as Aconitum heterophyllum, Angelica glauca, Podophyllum hexandrum, Ephedra gerardiana, and Saussurea costus is quite high, but supply is low due to rare populations and lack of cultivation.
MEDICINAL & AROMATIC PLANTS SIGNIFICANCE: NATURE'S MEDICINE
Medicinal plants are rapidly becoming valuable bio-resource. Without a doubt, their effectiveness in managing human ailments while causing no negative effects has earned a widespread reputation for these useful species.  Given the high cost and side effects of modern medicine, traditional knowledge and practices of medicinal plants against various diseases, such as asthma, diarrhoea, throat infections, rheumatism, ulcer, poliomyelitis, abdominal pain, body swellings, cough, burns, wounds, allergies, general weakness, etc., are extremely important. Some of the medicinal plants, including Rheum species, Artemisia species, Ephedra species, and Salvia species, have been demonstrated in recent scientific studies to be useful in treating COVID-19.
DEVELOPMENTAL STRATEGIES FOR THE HERBAL MEDICINE INDUSTRY
The growth of sustainable medicinal herbs offers a great chance to capitalize on the growing market while guaranteeing a consistent supply for local communities. Industry growth strategy for herbal medicine over 100 million hectares of wastelands are currently idle, depriving the income generating options while also posing a major threat to the ecosystem and environment. These kinds of lands can be used to grow medicinal herbs, which are in high demand. Establishing contact with bulk consumers can help to boost commercial medical herb cultivation. The following actions are recommended for a successful promotion of the herbal medicine business in Jammu & Kashmir.
Plant species with therapeutic characteristics need to be identified and herbariums should be established.
Assessment of demand & supply status relating to medicinal plants.
Standardization of propagation and cultivation procedures in order to produce superior grade herbal materials.
Validation for the use of numerous medicinal herbs in the treatment of various ailments, as well as standardization of protocols and documentation.
Assisting collectors and growers to store, transport and market their herbal products.
Research to develop effective herbal medications to treat diverse ailments, particularly newly emerging diseases, should be strengthened.
Herbal medicine should be taught as a core subject in medical schools that deal with various systems.
Popularization of diverse herbal medications through workshops, training, social marketing, and public awareness.
Establishing primary processing, grading, marketing, and other facilities in coordination with local stakeholders and organizations.
Traditional healers and Ayurveda practitioners should be supported through knowledge sharing, networking, the provision of superior quality germplasm, and connections with farmers for raw material supply.
The demand for medicinal herbs has risen dramatically in recent years on both national and international markets. Traditional medicines have seen a return in popularity in recent decades, both as alternative cures and in the pharmaceutical industry. There seems to be a lack of attention in current research to maintain the sustainable use of these valuable plant species. Plant species that only grow in the wild and are not cultivated, need to be conserved. The long-term protection and sustainable use of their source species must be prioritized if plant elements to promote human health are to be made available in the future.
Writers are research scholars from SKUAST Kashmir
J&K's Dwindling Corrugation Industry
Pazeer Kataria
J&K's Dwindling Corrugation Industry! The corrugation industry is a sub-category of the paper industry. It essentially deals with the manufacturing of customised boxes made from the amalgamation of cardboard, kraft paper, adhesives, stitching, wiring etc. Corrugation boxes are an improvisation over ordinary cardboard boxes. These boxes are stronger, durable, environment friendly, cost-effective, sustainable, recyclable and easy to customise. The corrugation industry has revolutionised the modern-day world because of its environment-friendly nature. The main output produced by this industry is (customised) packaging material for multiple purposes across various intermediate and final uses.
India's corrugation market is estimated to be worth Rs 30,000 crore. Over time, this sector has grown steadily and sustainably. Given the enormous size of the Indian economy, there has always been a high demand for the goods and services supplied by this sector. It has consistently been a highly popular business among potential entrepreneurs. The Covid-19 pandemic has, however, caused this industry to experience a recent nationwide decline. The cost of all raw materials, including the fuel for running the machinery and the cost of transportation, has skyrocketed. The sector has been further restricted by the limited import of less expensive raw materials and the increased tax burden on businesses.
In Jammu and Kashmir, the corrugation industry is directly linked to the horticulture sector. Cardboard boxes have replaced traditional wooden boxes for apple packaging to a large extent. Though the corrugation industry of J&K produces boxes for beverages, bakery, medicines, yoghurt, processed foods etc. apart from horticulture the main demand comes from the latter itself. As such the corrugation industry has been a very popular venture amongst the potential entrepreneurs in J&K. However, the post-pandemic world hasn't been the same for the corrugators of J&K. The corrugation industry in the region has been running in losses since the beginning of the pandemic.
All of a sudden it was decided that the GST on the corrugated boxes would be increased by 6 percentage points. Initially, the purchase sale tax was 12% and so was the sales tax. After this decision, while the purchase tax is the same, the sales tax has increased to 18%. There is a direct 6% dead weight loss created, the brunt of which is born by the manufacturer. Meanwhile, the rates of the boxes have tended to remain constant declining the profit of the manufacturers by a big slash.
The first blow came with the beginning of the Covid-19 pandemic right in China. Kraft paper, one of the essential raw materials, is imported into India from China. As soon as the pandemic was declared the imports were halted and the basic raw material shortage was felt. Steadily this had to be substituted with the indigenous craft paper which increased the cost of production. Other imported substitutes coming from the rest of the world also got expensive and the production cost of the industry rose immediately. This sudden nature of the shock gave the least time to the corrugators of J&K to come to terms with the outcomes.
Another major shock came with the updated taxation decision from the ministry of finance. All of a sudden it was decided that the GST on the corrugated boxes would be increased by 6 percentage points. Initially, the purchase sale tax was 12% and so was the sales tax. After this decision, while the purchase tax is the same, the sales tax has increased to 18%. There is a direct 6% dead weight loss created, the brunt of which is born by the manufacturer. Meanwhile, the rates of the boxes have tended to remain constant declining the profit of the manufacturers by a big slash.
The most important source of demand for corrugated boxes however comes from the horticulture sector in the region. And here the major concern is the competition given to the locally manufactured corrugation boxes by the imported ones coming from the neighbouring states. There are two main reasons behind this competition. One of the reasons quoted by the local manufacturers is that the business houses outside J&K are multi-project ventures, keeping the cost of production very low for the producers. As such, in the local market, these boxes are sold at a cheaper rate than those coming from our local producers. The second reason comes from the consumers who claim that the boxes coming from outside are not only superior in quality but are affordable too. The joint impact of both these reasons is a decline faced by this otherwise brimming and quoted 'high potential' industry in the region.
Another important local source of demand for the corrugation industry of J&K is the beverage industry located across the region. Corrugation boxes have been a preferred choice for these units. However, the growing prices of these boxes have forced this industry to look for alternatives and substitutes. After a brief research, it turns out that the beverage industry is substituting corrugation boxes with plastic and polythene packaging. At the same time posing a long-run threat to the fragile environment of the region!
 In Kashmir, the corrugation business has a direct and indirect impact on about 20,000 households. These people in a majority of the cases are not affiliated with any other economic activity. A loss to this industry will impact the members across all these households. In light of these events and factual realities, there arise some critical policy implications. For starters, the local government must restrain the unquestionable import of corrugation boxes from the rest of the country. Given that the horticulture sector is at the back of this industry, it is important that the two grow mutually and with an interdependence that is conjointly and positively reinforcing the overall growth. Immediate intervention and curtailment of the taxes is the most pressing pre-requisite for the sustenance and then eventual growth of this sector. From a longer-run perspective, the use of corrugation products instead of plastic and polythene is J&K is the basic need to keep up with the fragile ecosystem that the region is bestowed with.
The authors work with the Department of Economics, Islamic University of Science & Technology & can be reached at [email protected]