Capturing Artificial Intelligence Startup Wave
By Falak Jan and Naveed Hamid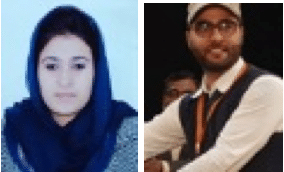 The influence of Artificial Intelligence (AI) on every sector, virtually, cannot be overlooked, from the automation of simple and repetitive tasks to the performance of particular and highly complex functions that are hard or even impossible for humans to accomplish. The advantages of AI as a crisis management mechanism have been shown by different countries during the pandemic. Some of the nations were able to recognize trends from big data with the aid of AI supporting their health systems and monitoring the spread. A clear example of the success of Artificial Intelligence in China is how it helped speed up the diagnosis of large numbers of patients with the novel Coronavirus in radiology technology. Other nations integrated different skills to enhance the established capacity of Artificial Intelligence to combat COVID-19. In order to save lives and minimize human exposure to the COVID19 outbreak, the current global situation is driving the production of robots and the improvement of AI. It could lead to a new age of human-robotic helpers. Robots are used by a hotel in China to deliver food to people put under quarantine. A fleet of robots is being prepared in Spain to assist with coronavirus testing in the region. Not only does the interest in AI increase in replacing individuals, but also in helping them in their daily work. The majority of workers in the workplace will work from home. This "pushed" digitisation of the workplace is likely to introduce a new trend with new needs in Work from Home culture. It is very clear that the coronavirus, from its core technologies to its applications, has driven and will continue to push for the advancement as well as further progress of AI & Automation. Globally, COVID19 has undeniably altered billions of lives. Although many long for a "return to normal," many facets of the community will never quite return to the state things were and the economic environment has been permanently altered by the shock. Once a vaccine is widely accessible and distributed, societies, schools, companies and global infrastructure will also have to adapt to a post-COVID environment.
Opportunities and Scope of AI Startups in different sectors
In the majority of the industrial sectors, the uncertainties caused by COVID19 have created great havoc. Across the technology market, there are marginally more positive effects than negative ones. The pandemic has created a stage to prove its worth for new-age technologies such as data-driven technologies and Artificial Intelligence. We are most likely to see an upsurge in the requirements of AI skills because of the growing acceptance of AI across different industries. In combating COVID19, BigTech has already shown how beneficial AI can be. For example, to recognize vulnerable populations and serve as an "early warning" system for potential outbreaks, Amazon.com Inc. collaborated with researchers. BlueDot, a startup client of Amazon Web Services, used machine learning to sift through vast quantities of online data and forecast the spread of the virus in COVID hit countries.
Market behaviour has also been influenced by pandemic lockdowns in ways that will spur the development and growth of Artificial Intelligence Startups. The rising e-commerce sector: as customers purchase more online to escape the risk factors of shopping in shops, more information on tastes and shopping patterns is given to sellers. Startups that allow customers to shop, study, work and connect have almost unexpectedly skyrocketed to mass acceptance as the world adapts to new ways of life so to connect the customer with the market via AI models.
Roadmap towards the New Normal
The loss of human lives is just the tip of the iceberg to state, what remains are the dangerous ashes of today's scenario. Inside the startup and MSME environments, the most damaging aftershocks will be felt. These rely on a constant flow of capital and investments that have come to a complete standstill due to the pandemic. Since most startup leaders and entrepreneurs are looking for exit strategies to prevent losses, some of us have already given up on the threat. It may take ages to further substantiate aspiring workers, projects and thoughts that were to bloom into reality. Times are difficult and only the tougher ones will be able to survive. Looking at all this from a vantage point, a variety of companies still seem to be benefiting from all this. Since this is not a meltdown driven by the economy, it is a disaster that did not devastate the infrastructure at hand; it just put it all to a standstill. In the midst of all this, few businesses seem to be making the most of the recent turn of events. Although it is a war for survival for some of us, there are a few who have taken this opportunity to make this state a fortune.
There is a huge behavioural shift perceivable among customers, courtesy of the new norms directed by government bodies around the globe. The new standard might not be as bad as we presume it is, from online shopping to social distance and less likely a need to drive to congested high-density areas. The new normal will usher in new prospects for some of these industries. A whole new industry that had previously been untouched is now up for grabs to enter the AI startup market.
To work on with the innovative, Machine Learning and Artificial Intelligence startups are easily the most common. For several startups, Cloud Computing is vital to the underlying enterprise, looking to facilitate anything from virtual learning to telemedicine to food delivery. This implies that crisis times are not only a challenge, but can provide entrepreneurs with new opportunities, as startups can help tackle the constraints posed by challenging health or economic conditions and adapt to changing needs and requirements.
ENCASHING THE UNTAPPED/HIDDEN TREASURE:
AI Educational Startups
When schools and educational institutions are not permitted to operate, online schooling, tutoring, workshops, webinars, web courses, etc. have become the requirement of the hour. Irreplaceable, the online education market is experiencing a sudden boom and individuals from all walks of life, from each of the COVID19 impacted nations, are searching for traditional teaching and learning alternatives. People are reluctant to send their children to locations where it is difficult to practice social distancing. Even, for the duration before we have a permanent cure for the COVID19 pandemic, it is easy, holistic and more sustainable.
AI Health & Wellness Startups
More healthcare organisations have been influenced by COVID19 to implement the concept of intelligent data as a platform for migrating to digital health. Several businesses are collaborating with startups who have the means to offer technology-enhanced solutions either by enabling these startups to connect to their networks or by forming a partnership type of customer-vendor. The solutions are not limited to finding issues and offering remedies but must expand to presenting technologies that allow the organisation to enhance its patient records, manage aggregated and distributed data more effectively, and handle a greater amount of information gathered from different sources.
AI Agricultural Startups
India is largely referred to as an agrarian economy, providing a means of livelihood for about 50% of the Indian population. The coronavirus-led lockdown, however, struck the farming community and adversely affected their livelihood because of the constraints placed on transport and logistics, the supply chain, and the closing of local markets.
Even after the announcement of lockdown, the movement of agricultural machinery, the scarcity of critical agrochemicals and other impediments to the entire supply process have been restricted. But the alternative for farmers to trade online has led to massive growth in agricultural start-ups. These start-ups are creating platforms that allow farmers to choose their market at better prices and sell their goods. In order to maintain the sector functional, these agritech startups bring creativity with the integration of emerging technologies such as the Internet of Things (IoT), artificial intelligence (AI), data analytics, and remote sensing, start-ups are providing quick solutions to streamline supply processes and help farmers produce more efficiently.
More productive ways of growing, tracking, and selling crops were offered by the implementation of artificial intelligence and IoT in agriculture during the pandemic. It also introduced a new world of farming to support the life of a farmer.
Agritech startups have developed precision-based sowing techniques because farmers have to meet a huge demand. AI-based applications are available and need of an hour to forecast weather conditions and to assess the best time to accurately sow seeds, to ensure better growth and to reduce waste. The IoT-enabled self-reliant apps leverage sensors that track the crop and soil health.
Some of the new AI start-ups in Agriculture:
Soil and Crops Health Monitoring
Precision Farming with Predictive Analytics
Automated Irrigation Systems
Autonomous GPS guided harvesting systems.
Automated Pest and Weed Control
Species Recognition, etc.
Predictive Agricultural Analytics
Supply Chain Efficiencies
Agricultural Product Grading
Credit Risk Management
Agri-Mapping
Disease outbreaks prediction in Veterinary Sciences
AI radiograph
Artificial Intelligence is also increasing in other sectors such as biotech, fintech, online gaming, e-commerce, among others, although these developments have taken place in the start-up ecosystem.
Case Study for boosting the level of interest among young AI Entrepreneurs
With the advancement of AI & its various implementations in education, the academic world has really become more easy and customized. Today, as long as students have computers and internet access, they do not need to attend physical classes to learn. The new way of studying and educating students is entirely different from what it was a few years ago. The automation of administrative tasks has also been facilitated by AI-enabled technologies, enabling organizations to minimize the time needed to complete the complex task and day-to-day processes. Not unexpectedly, all the traditional ways of doing things will soon become a thing of the past in the academic world.
Teachers also spend a considerable amount of time in the academic environment on marking examinations, reviewing assignments, and presenting their students with answers. While AI might never really be able to replace human grading, it's getting very close. It's now possible for teachers to automate grading. AI-powered technologies can evaluate the awareness of students, analyses their responses, provide helpful feedback and assist teachers to develop customized training plans for students who can struggle with the subject. Although machines can already evaluate multiple-choice assessments, they are very close to being able to evaluate students' writing as well.
These technologies have changed the landscape of education sector over the years, which paved the way for the edtech industry. According to estimates, the demand in India's edtech online market is expected to grow to $1.96 billion in 2021. The advancement of technology in this industry is, however, the major element responsible for this development. Edtech is projected to play a significant role in revolutionizing the education sector by tackling new challenges.
Noida-based edtech startup Gradeup has worked with artificial intelligence (AI) and machine learning (ML) with such a vision to provide a robust examination preparation platform that offers live online courses from some of the best faculties in India.
Established in 2013 by Sanjeev Kumar, Shobhit Bhatnagar and Vibhu Bhushan, Gradeup is an online competitive exam preparation platform with a large user base of over 20 million candidates for the exam. Over the last four years, Gradeup has managed to raise $10 million, which has invested in and acquired other popular firms, including Gaana, Delhivery, and MX players.
This platform works to create ML models to read complex image math equations and to use Natural Language Processing (NLP) to help search for equations. In order to improve spam detection in group posts and searches, they have also improved their AI algorithms. The precision of their model currently stands at about 83 percent. In addition, the founders are in the process of developing AI systems from which they can detect the consistency and effectiveness of live classes.
To address a few big issues, Gradeup has been applying AI and ML techniques.
Helping students sustain longer periods of learning- An AI system has been designed that recommends students to review a topic after x number of days, based on their precision, last attempts, topic level of complexity, and other factors.
Analyzing search issue pictures- Gradeup's Machine Learning Algorithms are used to detect if equations, histograms, diagrams and other items are included in a query. Based on that, to find an answer to the problem, they run various OCRS and search Algorithms.
Spam Filtering- Gradeup has deployed ML models that can detect whether an image or text contains spam or other irrelevant content to create a check on the quality of content generated by users and stop the user from continuing.
Conclusion
Jammu and Kashmir UT has the potential to match other states in AI capabilities due to the degree of innovation that occurs and the accessibility to large datasets. However, there needs to be a wide prioritisation to upskill the younger generation in this space and encourage governing bodies to push an AI-first agenda in a strategic manner. AI has quickly become a focus here in India, with the number of AI startups and private investments growing rapidly.
The government should try to accelerate the application of AI in both agricultural and other sectors so to make a way and space for young budding entrepreneurs to catch the market for making their livelihood and upskill others for bringing an ecosystem of entrepreneurship.
Authors work at Innovation & Entrepreneurship Cell and AI Cell of SKUAST-Kashmir. You can reach them at bhatnaveedbhat@gmail.com. 
Promoting diversity, equity and inclusiveness in veterinary profession
Sanober Rasool
World Veterinary Day
For veterinary professionals, it is crucial to provide socially conscious learning and working environments as well as to eliminate obstacles to fairness and inclusion. Veterinarians operate in a world that is becoming more diverse and swear an oath to uphold public health. Students, team members, and veterinarians must have the knowledge and abilities necessary to meet every customer's requirements and foster hospitable workplaces for every employee. Although diversity, equality, and inclusivity (DEI) and mental well-being (MWB) are still crucial for the veterinary profession, there is little information available on how professional bodies throughout the world approach these problems. The veterinary profession is a diverse field that offers healthcare and other services to a variety of different animal species. However, despite working with animals that come from diverse backgrounds, the profession itself has not always been inclusive of diversity in its workforce. There is a growing need for the profession to promote diversity, equity, and inclusiveness to better serve the needs of all animals and their owners. This essay will examine some of the ways in which the veterinary profession can promote diversity, equity, and inclusiveness.
One important step toward promoting diversity in the veterinary profession is to increase awareness of the opportunities available to individuals from different backgrounds. This can be achieved by reaching out to underrepresented groups and promoting the benefits of a career in veterinary medicine. Admissions committees for veterinary schools should take into account the unique challenges faced by underrepresented minorities when evaluating applications. This could include adjusting the emphasis given to academic achievements in order to account for the additional obstacles that students from disadvantaged backgrounds may have had to overcome. Making a commitment to diversity and inclusion necessitates uncomfortable levels of participation. Breaking out of our comfort zones might be one of the most difficult obstacles to achieving change in our environments. Discover activities that can help you get out of your comfort zone and into a daring space, allowing you to boost diversity and inclusion programmes in your organisations.
Professional groups and associations can also provide support by offering networking opportunities and resources that help individuals overcome barriers to success. They can also offer resources such as job listings, continuing education opportunities, and access to research and other publications that can help individuals stay up-to-date on the latest developments in the field. Moreover, in promoting diversity, the veterinary profession must also strive for equity in its workforce. This means ensuring that everyone has access to the same opportunities regardless of their background.
Veterinarians should be evaluated on their merits rather than their race, gender, or ethnicity. This principle is central to the idea of meritocracy, which holds that individuals should be rewarded and promoted based on their abilities, achievements, and potential. Policies should be put in place to ensure that there is no discrimination in the selection process for veterinary specialists or in any other job opportunities.
Some possible policies that could be implemented to prevent discrimination in the veterinary profession include:
Developing a fair and transparent selection process
Providing equal opportunities: employers should provide equal opportunities for all applicants, regardless of their race, gender, religion, age, or other personal characteristics.
Educating employees: Employers should educate their employees about discrimination and the importance of non-discrimination in the workplace.
Establishing a complaints mechanism: Employees should establish a mechanism for employees to report incidents of discrimination and take appropriate action to address such incidents.
Regularly reviewing policies: Employers should review their policies and procedures regularly to ensure that they comply with anti-discrimination laws and best practices.
By implementing these policies, the veterinary profession can become more inclusive, diverse, and welcoming to all individuals who want to pursue a career in this field.
Finally, inclusiveness in the veterinary profession means creating an environment where everyone feels valued and respected. Veterinary organisations should continue to raise awareness and reduce stigma related with mental health conversations at the national and regional levels through webinars, specific training, and broad ongoing education.
World Veterinary Day. In conclusion, promoting diversity, equity, and inclusiveness in the veterinary profession is essential not only for the well-being of veterinary professionals but also for the animals and their owners. Veterinary organizations, schools, and individual professionals have a responsibility to create a welcoming and inclusive environment that supports and encourages diversity, equity, and inclusiveness. By doing so, the veterinary profession can improve its service to a diverse clientele, foster a culture of inclusion, and better serve the needs of all animals and their owners. It is important to continue the conversation around diversity, equity inclusiveness and mental well-being and take actionable steps towards creating a more inclusive and equitable profession for all.
Veterinarians are essential members of society because of their compassion and caring. They are tasked with treating and caring for sick or injured animals until they are whole and content. So take a chance on World Veterinary Day and give our neighbourhood vets a thank you for all they do for the community.
Sanober Rasool is a PhD Scholar at the SKUAST-K's Division of Veterinary and Animal Husbandry Extension
Global eCommerce boom and local traders of Kashmir
A Structural Shift in the Market Preferences
Dhaar Mehak M
Tabeen J Wali
The global eCommerce market was expected to be worth a total of $5.7 trillion by the end of 2022. That figure is estimated to grow over the next few years; exhibiting the fact that borderless eCommerce is becoming a profitable option for online retailers. It is giving a market space to one and all with a potential or product to sell. Only two years ago, 17.8% of sales globally were made from online purchases. That number is again expected to reach 20.8% by the end of 2023; a 2 percentage point increase in eCommerce market share. This growth is expected to continue, reaching 23% by 2025, translating to an increase of 5.2 percentage points in just five years.
Economic projections and forecasts predict the global retail sales growth to rise even further and take up more retail market share. According to research completed by eMarketer and Statista, online retail sales will reach $6.51 trillion by 2023, with eCommerce websites taking up 22.3% of total retail sales. Although retail has had it tough since 2020, every national market covered by eMarketer saw double-digit eCommerce growth. The trend continues globally: Latin America (including Peru, Brazil, Argentina, Chile, Colombia, and Mexico) saw $104 billion in eCommerce sales in 2022, up 22.4% from $85 billion in 2021. The UK is forecasted to continuously increase by $85.7 billion (+42.88%) within the next years.
China continues to lead the global eCommerce market, accounting for 46.3% of all retail eCommerce sales worldwide, with total online sales just over the $2.8 trillion mark in 2022. It also has the world's most digital buyers, 842.1 million, representing 39.4% of the global total. The US eCommerce market is forecasted to reach more than $904.9 billion in 2022, a little over a third of China's. After China and the US, the third-largest eCommerce market is the United Kingdom, taking up 4.8% of the retail eCommerce sales share. The UK is followed by Japan (3%) and South Korea (2.5%). The top five eCommerce markets haven't changed since 2018. Trends from eMarketer suggest that these markets will stay in the top five until 2025.
While the whole world has been witnessing the structural transformation and shift in terms of market transformations from retailing to online shopping, the Indian economy has been a part of the process. In light of the same, the Jammu and Kashmir economy has had an equal and equally growing participation in the same. The advent of the internet and the arrival of eCommerce technology in the lives of average Kashmiris have changed the shopping preferences and experiences of the locals. People no longer have to battle issues like vehicular traffic on the roads or wait in queues for long hours. Accredited to the growth of eCommerce technology, locals have been empowered to shop anywhere-anytime just at the click of a button.
However, in the recent past, there was no (or very limited) concept of eCommerce in Kashmir. Smartphone availability to the general public was rare. The masses were barely aware about the internet facilities and global communication channels. There was no idea of online shopping, online transactions, etc. With time and the availability of the internet along with the growing mobile phone penetration, eCommerce made its presence felt in the valley. However, due to slower internet connection issues like 2G and lack of awareness, people initially had apprehensions and thus were afraid of buying things online.
Tracing the roots and history of online shopping awareness in J&K, it dates back to the year 2008 when the mobile internet was making its headway into the valley. People were gaining affordable and available access to wireless internet. It was around the same time that after bearing a lot of hardships with sorting out the supply chains Flipkart became operational and function in the region. the initial years were tough and hard but the company stood steadfast. It took some time for Flipkart to cut through lots of hurdles alone and get to success. Being the only player in the online market in the region for quite some time it was a big deal to keep surviving and floating. But the outcomes were a success.
Steadily as people gain access to quality internet services and advanced smartphone technology the word spread. It was observed that doorstep delivery was actually a reality. At the same time, the quality of the delivery matched the promises of the website. The trust factor got built. Witnessing optimism within the J&K market, other companies like Amazon, SnapDeal, and other local online stores, etc., started jumping in to tap into the growing eCommerce market. The consumers got the opportunity of choosing from a wide range of products. Not only that, discounts and sales from time to time offer big benefits to consumers.
All these factors have been contributing towards a structural market shift. People from across J&K have been moving from in-person retail shopping to online shopping. While the consumers in the region have surely benefitted both in terms of utility/satisfaction and profit maximization, the retailers have been losing.
The J&K economy is predominantly characterized as a consumer economy. The characteristics of being a producer and self-sufficient economy have been limited and rather absent for a long time. It is the retailer of J&K, who has been at the losing end on account of the growth of the online markets. Retailing has been one of the most common business ventures of people across the region of J&K. Setting up of the shops and selling various items has been a known venture. People for generations have been relying on this activity. Lately, the structural change is challenging this segment of J&K businessmen and the immediate solution visible is evolution. These businessmen, particularly retailers, need to adjust to the changing market and make themselves competitive enough to compete with global online sellers. The only other option is to let the business supper, deteriorate and shut down.
The authors are affiliated with the Department of Economics, Islamic University of Science and Technology & can be reached at dhaarmehak@gmail.com and tabeen45@gmail.com
The Golden Flames Of Autumn Chinars 
When God created this planet he embellished it with myriad colours so that human beings can see, feel and embrace them in different seasons. In addition to cool and warm colours usually, it is the green and white that represent seasons in Kashmir. The changing season brings new colours and in autumn it is orange, yellow, brown and red shades that dominate the scene.
How beautifully Albert Camus described the loveliness of the autumn season in a single line when he said 'Autumn is a second spring when every leaf is a flower'. Contrary to this thought, many say all beauty ends at the beginning of this season. They believe this season snatches life from green plants and trees to look everything dull.
I don't know what autumn looks like in other places of the world but in Kashmir, it is dazzling owing to a presence of a good number of chinar trees. The glory of this tree is something unique. In its praise, a famous couplet by Allama Iqbal is very popular.
Jis khaak ke zameer main ho aatish-e-chinar
Mumkin nahi ki sard ho wo khaak-e-arjumand
(The dust that carries in its conscience the fire of chinar, It is impossible for the celestial dust to cool down)
It is quite amazing to see the dance of autumn leaves that appear vibrant while falling from tall trees. Just like some people are happy to get drenched in the rain during monsoons similarly a few like to dance with the falling of leaves in the autumn season. Indra Gandhi the third PM of India often used to come to Kashmir in the autumn season to see the picturesque fall of chinar leaves. 
Platanus orientalis, The plane tree called Chinar in Urdu and Boen in Kashmiri.  The long-lived deciduous tree is said to have originated in the Balkan area of the Mediterranean region. It grows well in temperate latitudes and is widely spread throughout Eurasia. This tree outside Kashmir is revered by Greek and Persian culture. Whether chinar has an indigenous origin or was introduced by foreigners in Kashmir is still debated in the academic circle. Once cultivated this tree flourished in the supportive environment of Kashmir. 
The mystic saints Sheikh Nuruddin (RA) and Lal Ded have mentioned the name of this tree in their sacred works. The chinar tree planted by Sufi saint Syed Qasim Shah Hamdani in 1374 AD at Budgam was believed by MS Wadoo author of the book "The Trees of Our Heritage" to be the oldest in J&K. But the ongoing census and geotagging of chinar trees show some chinar trees to be 1000 years old in central Kashmir.
It should be noted that we get enough references about the presence of chinar trees in the valley during the sultanate period of Kashmir. But we also know that the Mughals promoted chinar on a large scale. They planted a majestic chinar tree in the gardens of Kashmir and gave it the status of a royal tree which remained intact to this day. 
The world-famous Mughal gardens are known for their majestic chinar trees. The three well-known gardens Nishat, Shalimar and Naseem Bagh in the heartland of Kashmir are full of grand chinars. Over 1200 chinar trees were planted alone in Naseem Bagh by the Mughals. Outside the city, Mughals planted chinars in the gardens of Verinag, Achwal, Dara Shikoh Bagh, and Padshahi Bagh in the Anantnag district. 
It would be quite interesting to call Srinagar the city of chinars. Besides Mughal gardens where chinars are planted in large numbers, one can see them everywhere in the city, on the banks of Jhelum, along the residency road and in the middle of Dal Lake. 
The entire region of Kashmir is dotted by shady chinar trees be it cities or hillsides. The kings mostly planted these trees in important locations. It was the common people especially Sufi saints who took it to the villages of rural Kashmir. 
A perfect example of beauty, this heritage tree is known for its gigantic size. Chinar is perhaps the only tree in the valley that can live for centuries. That is why the saying "Boen chi Gawah" which means chinar witness everything is very famous. This tree is a witness to history and holds a special place in the culture of this land. Under the shadows of this tree, many dynasties flourished. 
The beautiful design of chinar leaf is well acclaimed in the Kashmiri handicraft and wood industries. Every part of the chinar tree is valuable. The timber is used for making furniture, the bark is used as medicine, and from twigs and roots fabric die is made. Its leaves are used to fuel the fire pot locally known as Kangri. But above all the majestic chinar is known for its aesthetic beauty. The experience of walking on the red carpet lying under the chinar trees is pretty special. The sounds produced by the crunching of leaves under one's feet are touching. With the onset of autumn, people throng to the valley in great numbers to feel the life-giving warmth of chinar trees. 
Boen-e-Shuhul, The cool shades of this tree are quite popular. In summer, people often take shelter under its strong and spreading boughs. Many people wish to be buried under the shades of this tree. Perhaps Sheikh Abdullah the author of Aatish-e-Chinar would have wished the same. Luckily he was buried in the premises of the historic Nasem Bagh on the shores of Dal lake in Srinagar.  
Despite being a state tree, protected by the legislation, the number of chinar trees continues to decrease. In the 1970s as per the official count, there were 42000 Chinar trees in Kashmir and that number has been reduced to a mere 5000 now. 
For some years now the government seems serious enough to promote heritage tourism by distributing saplings to increase the population of chinars in J&K. We should also plant chinar trees in abundance on chinar day which is celebrated on March 15 every year.
 To mark India's 75th year of independence this year in mid august the govt announced to establish at Srinagar the largest chinar park in the valley by the name of Chinar-Zaar. The autumn of Kashmir can be made even more beautiful if the government take initiative to establish new chinar gardens in every part of J&K. 
A poet and writer, the author has done his MA in History from the University of Kashmir and MPhil from Punjabi University, Patiala. Presently, he is a freelance columnist. You can contact him at aamirsharief45@gmail.com