Craft entrepreneurs asked to apply for registration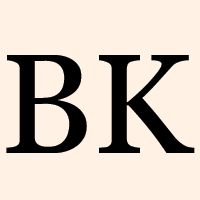 Over 350 certificates issued, Handicrafts Dept designated agency, membership free
BK News
Srinagar, Sept 20: In order to access various benefits under the foreign trade policy and become part of a worldwide network of exporters in the international market, the Directorate of Handicrafts and Handloom, Kashmir, has called upon craft entrepreneurs to apply for Registration-cum-Membership Certificate (RCMC) in terms of the Handbook of Procedures of the DGFT.
RCMC is an export license issued for a period of five years as proof that the exporter is registered with the designated export council.
In an official statement issued here today, the Handicrafts & Handloom Department stated that the handicrafts and handloom sector of Kashmir has a strong production base and offers ample opportunities for building entrepreneurship to venture into the global export arena.
The statement further adds that the Directorate of Handicrafts and Handloom is the designated Export Promotion Council for handicrafts and handloom products in J&K and it does not charge any membership fee from its member exporters. So far, the Handicrafts and Handloom Department has issued over 350 RCMCs under powers conferred in the Handbook of Procedures notified by the Director-General Foreign Trade.
As per the foreign trade policy, an exporter is required to get an RCMC for availing various benefits to become part of global network of exporters and importers, exposure to international markets and Government incentives.
The prospective craft entrepreneurs have been advised to apply with the Department on prescribed form along with self-certified copies of IEC (Import Export Code) generated by DGFT, PAN card, Unit Registration Certificate, partnership deed, if any, and financial soundness certificate issued by the concerned banks. They have also been advised to attach last three-year services' export data certified by Chartered Accountant or last three years domestic sale data, also certified by CA, along with an undertaking on affidavit that the contents shall be provided as per the prescribed format.
With focus on craft, agriculture and horticulture sectors, the Government has also constituted Apex and District level Committees to boost exports from Jammu and Kashmir and promote each district as an export hub. The Apex-level Committee shall coordinate with all departments of Union Territory Government and Central Government to resolve issues related to exports and assist Union Territory Government in the formulation of export policy and strategy. It shall also assist Export Promotion Councils in the planning and execution of Buyer-Seller meets and trade exhibitions.
PHD chamber Kashmir announces new team in first EC Meeting 
BK NEWS
Srinagar, Nov 06: The PHD chamber Kashmir in its first EC Meeting held on Sunday at Amarsingh Club under the chairmanship of Vicky Shaw announced its new team under the theme and vision of progress, harmony & development with the pure aim and objective of upskilling, coaching and mentoring of young entrepreneurs, startups in the industry which is the need of the hour and to facilitate their processes in order to make them future and competitive ready.
The first EC meeting was graced by Mushtaq Chaya Patron PHD chamber Kashmir,  Baldev Singh Raina, Former Chair PHD chamber Kashmir and Naveen Seth Assistant Secretary General PHD chamber Kashmir with their august presence.
While structuring the Team for PHD chamber Kashmir, Vicky Shaw announced that Arshad Shawl of Alliance Advertising and Javaid Anim of ARCO Group will be the Co-Chairs for PHD Chamber Kashmir.
It was also proposed that Bilal Kawoosa will be General Convenor. The other Expert Committees that were framed include Industrial Affairs & MSME (Manufacturing & Services) which will be headed as Convenor by  Himayu Wani (General Trading Company), along with Er Bilal Bhat –Project Consultant, Er Syed Pervaiz Qalander-Project Consultant and Mohd Shafi Tramboo (TCI-Cements). The committee for General Trade -Direct & Indirect Taxes- will be headed by Jan Muhammad Kaul (National Agencies), Mushtaq Ahmad Mir (Wizkids Consultancy & Financial Services) and  Rajwant Singh (New Valley Hardware's). The committee for Tourism, Hospitality, and Golf & Sports will be headed by Mushtaq Chaya along with Nasir Shah.
A committee for handicrafts, wool and textile will be headed by  Sajid Nazir Shah (Venoos Furniture) along with Showket Mirani (Mirani Shawls). The committee for agriculture-horticulture and allied agriculture will be having a young vibrant team headed by Ubair Shah (e-Mandi),  Nasir Rather (Mewa Nurseries),  Fayaz Bhat (Barkat Agro farms), and Tahir Masood Wani (TMW Innovations Pvt Ltd). The committee for education-skill development & health will be headed by Dr M Y Kawoosa (Kawoosa Chest Clinic). The committee for infrastructure housing–automobiles will be headed by Syed Junaid Altaf (FIL Industries Ltd) along with  Haleem Bhat (Shalimar Engineering Pvt Ltd), and  Umar Mir (HK Cements). Besides that the forum for young bussiness leaders &  startup will be led by Aqib Chaya (Hilltop Hotels),  Adnan Shah (Fashion Fiesta),  Faheem Qadri (K2 Axis Images Pvt Ltd) and Dr Tariq Bhat (JH Diagnostic & Polyclinic wellness).
While introducing the forum for women entrepreneurs  Vicky Shaw emphasized that women's equal access to business leadership and entrepreneurship is essential both for women's empowerment and for their ability to affect economic policy, therefore we would like to have an Empowered Women Entrepreneurs Forum for which the nominations will be made soon. It was also announced that the chamber will soon announce its convenors from all districts and industrial estates.
Earlier at the onset of the meeting, Vicky Shaw thanked the leadership of PHD chamber Kashmir, most notably its new president  Saket Dalmia for this coveted position and responsibility.  Shaw further extended a special thanks to a distinguished patron, mentor and past chair of PHD chamber  Kashmir Mushtaq Ahamd Chaya who has over one decade, tirelessly built and shaped this organisation into the strong and influential body of Jammu & Kashmir. Vicky thanked Baldev Singh for his immense contribution to the PHD chamber Kashmir for 3 years and all sections benefitted from his stewardship during the very tough years of Covid and the abrogation of Article 370. While concluding the meeting  Vicky said as part of the strategy, we will review the committee's terms of reference, objectives and deliverables so as to ensure it is managed in an outcome-based manner. Let's ensure the chamber adds value to each industry member individually and to the industry collectively through our support and participation.
He concluded by saying that as chair of Kashmir chapter of the PHDCCI, he is open to advise and suggestions for the future development of the industry and the strengthening of the chamber.
PHD chamber holds capacity-building programme for artisans of chain stitch, crewel embroidery
BK NEWS
Srinagar, Oct 15: The PHD Chamber Kashmir, in collaboration with the Directorate of Handicrafts and Handloom Kashmir, and with the support of the Department of Commerce-Ministry of Commerce & Industry Government of India, conducted the capacity-building programme for the artisans of chain stitch on Saturday at the Conference Hall of Numaish (Kashmir Haat), Srinagar. The programme was about transforming Lives through up-skilling and capacity building of women artisans of chain stitch and crewel embroidery.
To build a more equitable ecosystem for women by creating economic opportunities, the Directorate of Handicrafts & Handloom has joined hands with PHD Chamber of Commerce & Industry through an initiative of a series of capacity-building programmes for artisans of traditional art and craft of Kashmir through social innovation & design intervention and skill development for sustainable livelihood through e-commerce and innovative packaging.
Director Handicrafts and Handloom Kashmir, Mehmood Ahmad Shah, held an interaction with women artisans of chain stitch embroidery.
"Women artisans are one of the most resilient, they work very hard to sustain their livelihoods and at the same time, they guard their legacy. This is when the government, industry, entrepreneurs, designers and civil society should strongly support artisans and revive them in any moment of crisis. With a strong focus on artisans, the Department of Handicraft and Handloom is working towards providing opportunities to the hitherto obscure in this eon of uncertainty," said Mehmood Shah.
"We have seen that women mostly do the applique chain stitch work and engage themselves in this craft which is the source of their livelihood. Whatever applique work we see in chain stitch or crewel is done by women artisans, but we admit that the wages paid are very less," he added.
He continued by saying that we are aware of the fierce competition posed by machine-made chain stitch and crewelwork, which the department will shortly address through labelling and quality control. The women artisans were told to avail various benefits that are specifically meant for artisans and also get acquainted with the latest digital marketing tools through social media.
The programme was attended by more than 40- Artisans of Chain Stitch from various areas and craft clusters of the Srinagar district. The Designer from the School of Designs Shahena along with her team of master trainers in chain stitch & crewel acquainted the local artisans with the latest trends to put their creativity to productive use as per the market demands and gave a detailed presentation on the latest designs in chain stitch art.
Dr Furqan Ahmad, from Entrepreneurship Development Institute Kashmir, explained to the artisans concepts of packaging and its role in marketing, and he also in detail provided the insight of various schemes of government through Employment Exchange and Khadi Village Board and EDI. He further highlighted and explained and trained the artisans on how they will get on board in various social media platforms and get connected directly to customers. The importance of social media and packaging was explained to them in detail and it was impressed upon them that the internet can be a low-cost way to reach a wide customer base around the world.
The artisans of chain stitch were also made to visit the school of designs wherein they observed the new design pattern of chain stitch and also various designs that were prepared and designed by school of designs were shared with artisans. The artisans were instructed to frequently attend the school of designs in order to improve the quality of their products and learn about the newest designs.
While applauding the role of the Handicraft Department and PHD Chamber Kashmir for arranging such a wonderful awareness workshop the Artisans of Chain Stitch said that they have gained and enriched a lot through the two-day program and will adopt the techniques learnt in the packaging, designing and Marketing of their products
PHD Chamber holds capacity-building workshop for crewel embroidery artisans
Srinagar, Sept 13: PHD Chamber Kashmir chapter conducted a two-day capacity-building workshop for the crewel embroidery artisans here at  Kashmir Haat.
The workshop was organised in association with the Directorate of Handicrafts and Handloom Kashmir and with the support of the Department of Commerce, Ministry of Commerce & Industry Government of India in an effort to bring the business of weavers, craftsmen, artisans, and designers into the mainstream.
Director Handicrafts Mehmood Ahmad Shah inaugurated the workshop.
"Even though handicrafts is the second-largest industry after agriculture, they do not receive the attention they deserve. Weaved and handmade objects are regarded as art by foreigners, but because they are indigenous to us, they don't seem to have the same value," said Mehmood Shah, according to a statement issued by PHD Chamber.
These kinds of workshops serve as a platform for bringing together artisans, craftsmen, and designers, allowing them to connect and generate fresh ideas in response to changing consumer demands.
Mehmood Shah interacted with craftsmen working with crewel and chain stitches and gave them instructions for registering as artisans and providing them with a platform for marketing. In order to expand the scope of marketing for handicraft and handloom items, the director handicrafts emphasised to artisans the importance of incorporating the most recent technological developments and innovations in accordance with current market trends. This includes proper e-marketing of the products.
The programme was attended by 49-artisans of crewel embroidery work and craft clusters from various areas.
On the occasion, Riyaz Ahmed Kawoosa, Assistant Director Publicity and Exhibitions, Handicrafts and Handloom Department, was also present. The resource person, Mushtaq Ahamd, Designer School of Designs, focused on topics including the value of design in crafts, how to create refined designs for export, new and innovative designs development and quality improvement.
"The Indian handicraft industry needs to embrace technology across the value chain, from production to the final sale of goods," said Dr Asif Naqeshbandi, assistant professor department of management studies.
The use of technology, whether it be to increase production yield or give artisans access to direct digital marketplaces, needs to be taught at the grassroots level in addition to this. The long-term survival and expansion of the sector depend on Indian artists having a bigger presence in these virtual platforms, where young customers are increasingly choosing to purchase.
Dr Mohd Sayyed Bhat from the Institute of Chemical Technology in Mumbai made artisans aware of the importance of packaging for handicrafts, especially for crewel and chain stitch.
Later artisans visited the school of designs where they saw a live demonstration of the chain stitch and the crewel stitch. The tour was organised by Shahena Bhat, a designer at the school.
The artisans thanked the Handicraft Department and PHD Chamber for organising such awareness workshops. They also stated that they would use the techniques they learned to improve the packaging, design, and marketing of their products.