Craft entrepreneurs asked to apply for registration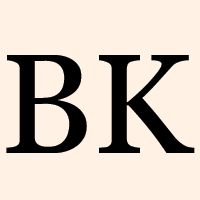 Over 350 certificates issued, Handicrafts Dept designated agency, membership free
BK News
Srinagar, Sept 20: In order to access various benefits under the foreign trade policy and become part of a worldwide network of exporters in the international market, the Directorate of Handicrafts and Handloom, Kashmir, has called upon craft entrepreneurs to apply for Registration-cum-Membership Certificate (RCMC) in terms of the Handbook of Procedures of the DGFT.
RCMC is an export license issued for a period of five years as proof that the exporter is registered with the designated export council.
In an official statement issued here today, the Handicrafts & Handloom Department stated that the handicrafts and handloom sector of Kashmir has a strong production base and offers ample opportunities for building entrepreneurship to venture into the global export arena.
The statement further adds that the Directorate of Handicrafts and Handloom is the designated Export Promotion Council for handicrafts and handloom products in J&K and it does not charge any membership fee from its member exporters. So far, the Handicrafts and Handloom Department has issued over 350 RCMCs under powers conferred in the Handbook of Procedures notified by the Director-General Foreign Trade.
As per the foreign trade policy, an exporter is required to get an RCMC for availing various benefits to become part of global network of exporters and importers, exposure to international markets and Government incentives.
The prospective craft entrepreneurs have been advised to apply with the Department on prescribed form along with self-certified copies of IEC (Import Export Code) generated by DGFT, PAN card, Unit Registration Certificate, partnership deed, if any, and financial soundness certificate issued by the concerned banks. They have also been advised to attach last three-year services' export data certified by Chartered Accountant or last three years domestic sale data, also certified by CA, along with an undertaking on affidavit that the contents shall be provided as per the prescribed format.
With focus on craft, agriculture and horticulture sectors, the Government has also constituted Apex and District level Committees to boost exports from Jammu and Kashmir and promote each district as an export hub. The Apex-level Committee shall coordinate with all departments of Union Territory Government and Central Government to resolve issues related to exports and assist Union Territory Government in the formulation of export policy and strategy. It shall also assist Export Promotion Councils in the planning and execution of Buyer-Seller meets and trade exhibitions.
PHD Chamber holds capacity-building workshop for crewel embroidery artisans
Srinagar, Sept 13: PHD Chamber Kashmir chapter conducted a two-day capacity-building workshop for the crewel embroidery artisans here at  Kashmir Haat.
The workshop was organised in association with the Directorate of Handicrafts and Handloom Kashmir and with the support of the Department of Commerce, Ministry of Commerce & Industry Government of India in an effort to bring the business of weavers, craftsmen, artisans, and designers into the mainstream.
Director Handicrafts Mehmood Ahmad Shah inaugurated the workshop.
"Even though handicrafts is the second-largest industry after agriculture, they do not receive the attention they deserve. Weaved and handmade objects are regarded as art by foreigners, but because they are indigenous to us, they don't seem to have the same value," said Mehmood Shah, according to a statement issued by PHD Chamber.
These kinds of workshops serve as a platform for bringing together artisans, craftsmen, and designers, allowing them to connect and generate fresh ideas in response to changing consumer demands.
Mehmood Shah interacted with craftsmen working with crewel and chain stitches and gave them instructions for registering as artisans and providing them with a platform for marketing. In order to expand the scope of marketing for handicraft and handloom items, the director handicrafts emphasised to artisans the importance of incorporating the most recent technological developments and innovations in accordance with current market trends. This includes proper e-marketing of the products.
The programme was attended by 49-artisans of crewel embroidery work and craft clusters from various areas.
On the occasion, Riyaz Ahmed Kawoosa, Assistant Director Publicity and Exhibitions, Handicrafts and Handloom Department, was also present. The resource person, Mushtaq Ahamd, Designer School of Designs, focused on topics including the value of design in crafts, how to create refined designs for export, new and innovative designs development and quality improvement.
"The Indian handicraft industry needs to embrace technology across the value chain, from production to the final sale of goods," said Dr Asif Naqeshbandi, assistant professor department of management studies.
The use of technology, whether it be to increase production yield or give artisans access to direct digital marketplaces, needs to be taught at the grassroots level in addition to this. The long-term survival and expansion of the sector depend on Indian artists having a bigger presence in these virtual platforms, where young customers are increasingly choosing to purchase.
Dr Mohd Sayyed Bhat from the Institute of Chemical Technology in Mumbai made artisans aware of the importance of packaging for handicrafts, especially for crewel and chain stitch.
Later artisans visited the school of designs where they saw a live demonstration of the chain stitch and the crewel stitch. The tour was organised by Shahena Bhat, a designer at the school.
The artisans thanked the Handicraft Department and PHD Chamber for organising such awareness workshops. They also stated that they would use the techniques they learned to improve the packaging, design, and marketing of their products.
When machines shadow hand skills
Mir Aiyaz
 Standing near a windowsill in a two-room structure, Zahida, in her early 30s is calling out her children for breakfast at 9 o'clock in the morning to complete the unfinished work and tend to her kitchen garden along with her mother-in-law.
But this is not the routine Zahida had thought of when she arrived as a newlywed bride back in 2009. She is well trained in the art of embroidery, having taught many girls in the Magam area of Handwara to become self-reliant.
Artisans of this Kashmir craft village battle for survival
"I taught girls handicrafts here, especially during winters. Some came to learn out of curiosity and others to become financially independent," says Zahida partly circled by children with mobile phones.
During the 90s, when Kashmir was facing an untoward situation, Zahida's father, the breadwinner of the family, was injured in a cross-firing. It was right after that incident, that she decided to switch from studies and focused on a skill that would add some bucks to the family income.
"At the time of training and even after that, we were paid just Rs 100 on monthly basis at a centre, " recalls Zahida.
When the work had gathered some pace and she was making a good sum using the gold and silver thread to beautify the traditional pherans of women in the village, machines arrived to snatch the livelihood of many like hers.
"For the first two years after marriage, work was good, and one was able to earn. But the sudden arrival of machine-embroidered work halted the business of hand-embroidered pherans," says Zahida.
Since then the decline began and women, according to her, prefer machine-made even though the hand-embroidered are stronger and long-lasting.
Zahida is not the only one trained, her younger sister, Rifat is also well versed with knitting and could pass on her skill to those willing to learn. "For that, we should have a centre where we can teach girls and earn for ourselves as well," said 23-year-old Rifat folding her hand-knitted sweater.
The changes from the last few years have made much wind up the work because the ROI (return on investment) is negligible.
"It takes us around a week if done continuously from morning to evening, but due to other important chores at home, we take around a month to finish one pheran," says Zahida who is set to go for work in a lawn cum kitchen garden.
As of now, according to her, two pherans are still kept unattended in a tin box. "Knowing the return and time required, I don't feel like working anymore," says a visible dejected Zahida.
Many in the area believe if they are given the attention they deserve from the government, they could teach others, especially girls from financially weaker sections of the society.
For 34-year-old Parveena though, discontinuing is not an option. She gets some work from the shopkeepers in Hindwara and helps her husband who is a daily wage labourer.
Whenever in the market, the sight of machine-embroidered pherans hanging outside shops brings back the dreams Zahida had woven in her mind before marriage: "Besides becoming a helping hand of my family, I would buy a bicycle and many other things for my son out of my own earnings." But that remains a plan buried in the heart of a skilled woman.
KCCI seeks freight subsidy for Kashmir exporters
Discusses issues faced by craft exporters, artisans with Parliamentary Standing Committees
Srinagar, Aug 24: Kashmir Chamber of Commerce & Industry delegation led by Sheikh Ashiq Ahmad and Farooq Amin had an interaction with Parliamentary Standing Committee for  Development of Handlooms, Handicrafts and welfare Measures for the Weavers and Artisans in the Union territory of Jammu & Kashmir on  Monday and Parliamentary Standing Committee on "Augmenting Infrastructure Facilities to Boost Exports from J&K on Tuesday here at SKICC.
According to KCCI statement, the delegation discussed the following points with these committees:
Exporters are facing a lot of challenges and difficulties as regard exports from the Kashmir region is concerned. As we are at the fag end of India without logistic support as still, we have no dry port with the result export goods reach Delhi with higher fare rates resulting in losing the competition at international level. So freight subsidies are given to exporters from Jammu & Kashmir as they can't compete with others who are close to ports. Kashmir has a geographical disadvantage in logistics in respect of road transport. In order to increase export and make our products competitive in the international market, there is a need to subsidize freight both air and road.
State and Centre Government must come up with attractive schemes so that entrepreneurs/educated unemployed youth will attract towards this Export Industry.
All handmade items should be exempted from taxes like GST. To preserve the livelihood of Weavers, Artisans, Traders, Exporters who are involved in handmade Handicraft and also the famous art of Cottage Industry, the GST must be waived off on Pashmina Shawls, Carpets, Papier Mache, Crewel, Chain Stitch, Wood Carving.
Union Territory Government must come up with  Special  Schemes for Exporters based on their performance/turnover basis. Government should declare Special Scheme in which 10% incentives be given to the exporter yearly on a performance/turnover basic to encourage the exporters and boost Kashmir.
Those Silk Carpets which contains more than 60% silk should be given 7% incentives in RODTEP Scheme to encourage and boost Silk Handmade Carpets in Kashmir.
There should be a separate ITC (HS) code for Pashmina Shawls and verified by the competent testing laboratory.  No capping should be placed on Pashmina Shawls or other value-added handicraft items under RODTEP Scheme.
Government should give all the benefits to Kashmir Handicrafts and declare it as Special Economic Zone.
Warehousing Facility at International Airport.
The Department connected with the Exporters such as Banks, ECGC, DGFT does not provide the required awareness to the exporters.
Government must promote Carpet Village/City in Sumbal, Sonawari, where we have more than 20,000 Artisans / Weavers available be identified as Modal Carpet Village which is already existing as per Industrial land bank availability. 200 Kanals of land should be initially provided  to manufacturers/exporters in an organized way  and Stake Holders should be asked to apply  online and submit relevant DPR as per their
Infrastructure with this Carpet Village/ City should be fully supported and incent-wise in the form of 90:10 due to the present situation of carpet business in Kashmir. This Carpet Village should be installed with all Common Facility Centers wherein Design Development, Dying, Washing, Bank Facilities, Packing. To promote this Carpet Village wherein Carpet Manufacturers/ Exporters will come out with new innovations and designs to cater for the International Market.
To give incentives like Export Subsidy to Silk Handmade Carpets which are exported at a 10% from Jammu & Kashmir region as per Government Order No: 54-IND of 2020 Dated: 10-03-2020(Jammu and Kashmir Wool Processing, Handloom, Handicraft, Policy-2020). As the decline of exports is worsening every year. It is requested to issue a Public  Notice for the above-said Incentive given in the Policy so that manufacturers and exporters get encouraged.
Government must give support to the present manufacturer/exporter to sustain in this present turmoil as most of the accounts are either stressed or turned NPAs.
100% Freight Subsidy from Jammu & Kashmir to the relevant ports should be reimbursed as we are at the fag end of India.
Office of the Jt. Director (DGFT):- Till a few years back the office at Srinagar was being manned and managed by Joint Director (DGFT) and our problems and needs were being well attended thereby solving the said problems expeditiously. Unfortunately, now the office is being held by a junior officer which results in undue delay in solving the problems. It is requested that a Joint Director General be posted at Srinagar permanently.
The Kashmir Chamber of Commerce and Industry has felt the need of having  Expo Marts for Handicrafts products and Carpets where we can Exhibit our products to International Buyers.
Inland Container Depo in Kashmir will be created which will help our exporters to export directly from Srinagar and increase the products which we are exporting not only but also the volume of present export.